LEGO FOOTBALL
Bringing together quite simply, a multitude of magnificent childhood memories, designer ELDEJO has landed this thunderbolt of nostalgia all wrapped up in contemporary design and illustration. Beautiful prints on show with football the bottom line, you'll most certainly want all three.
First up, good old Homer J, sporting an iconic French kit that has got World Cup '98 written all over it. Booting a football that takes reference from those sprinkle heaped doughnuts The Simpsons character see's away, surely it's only a matter of time before that goes into production?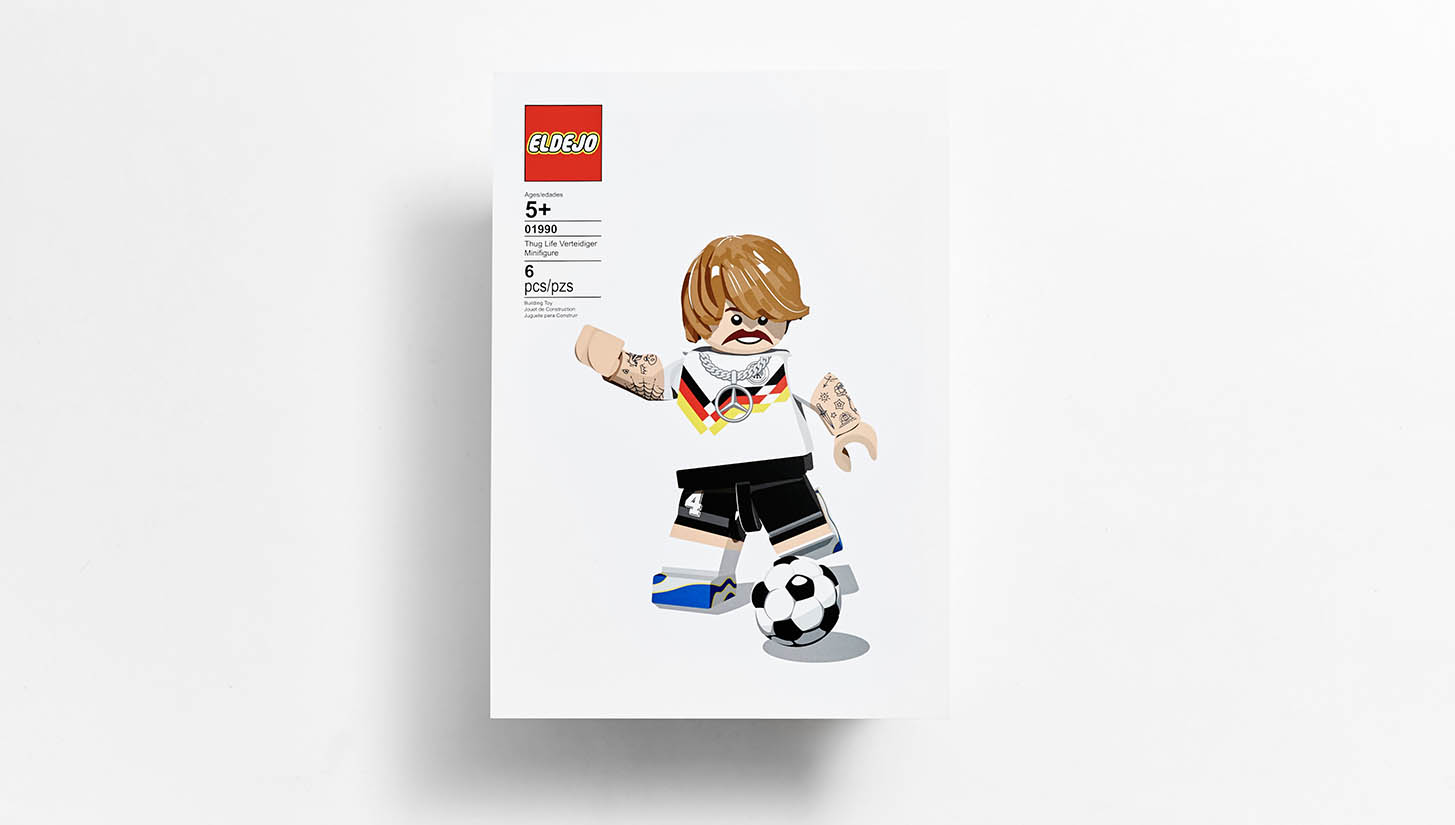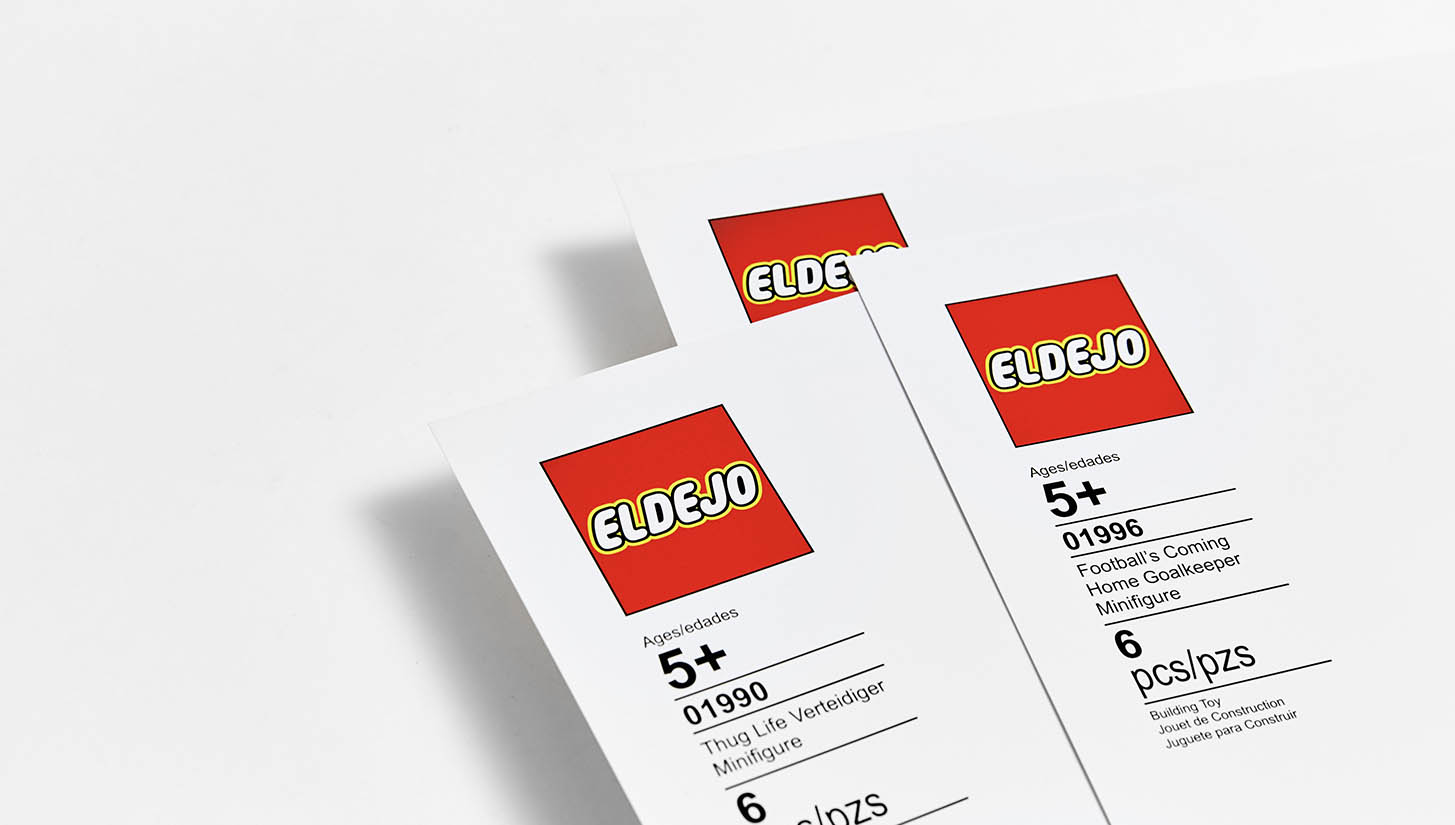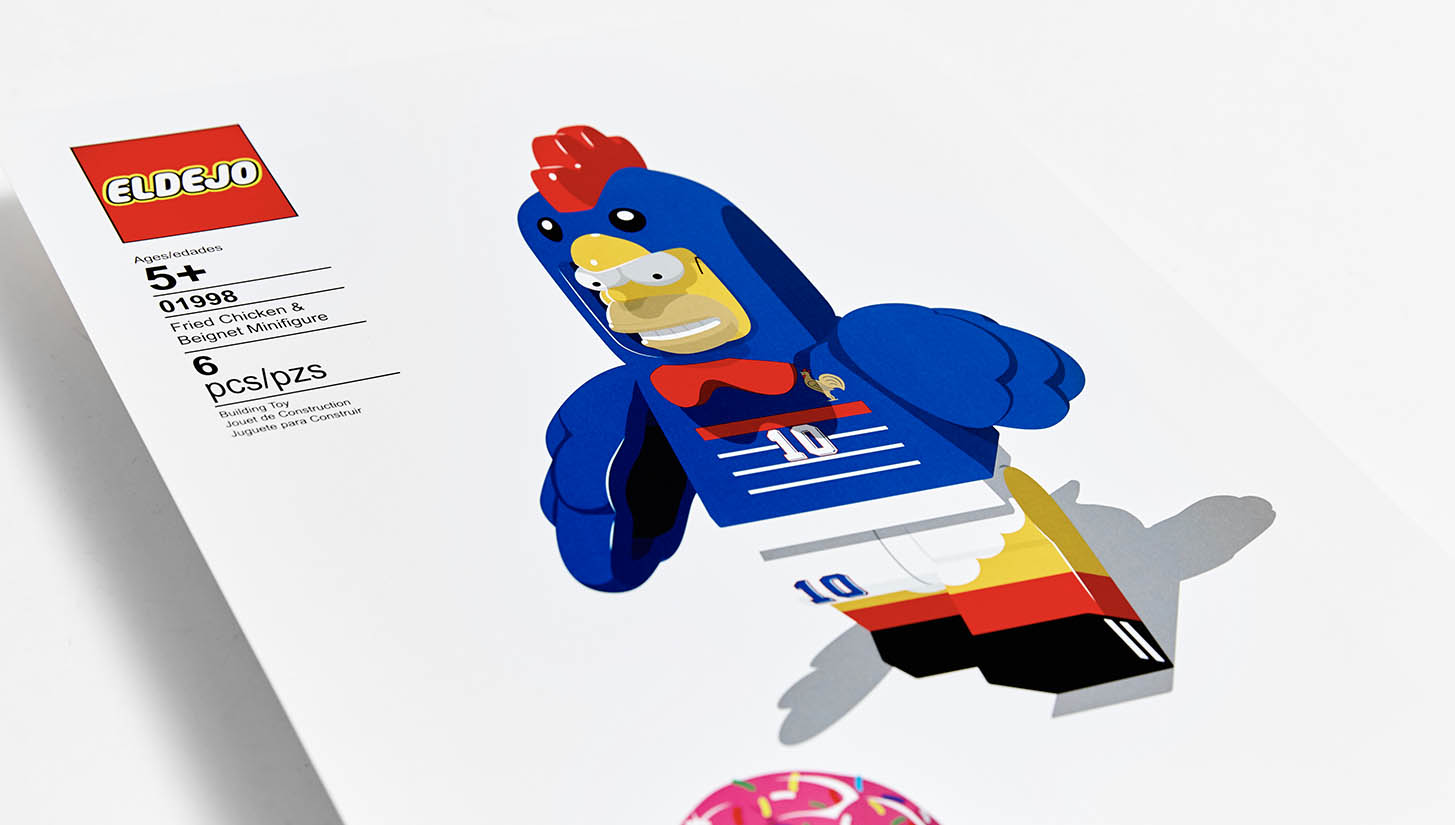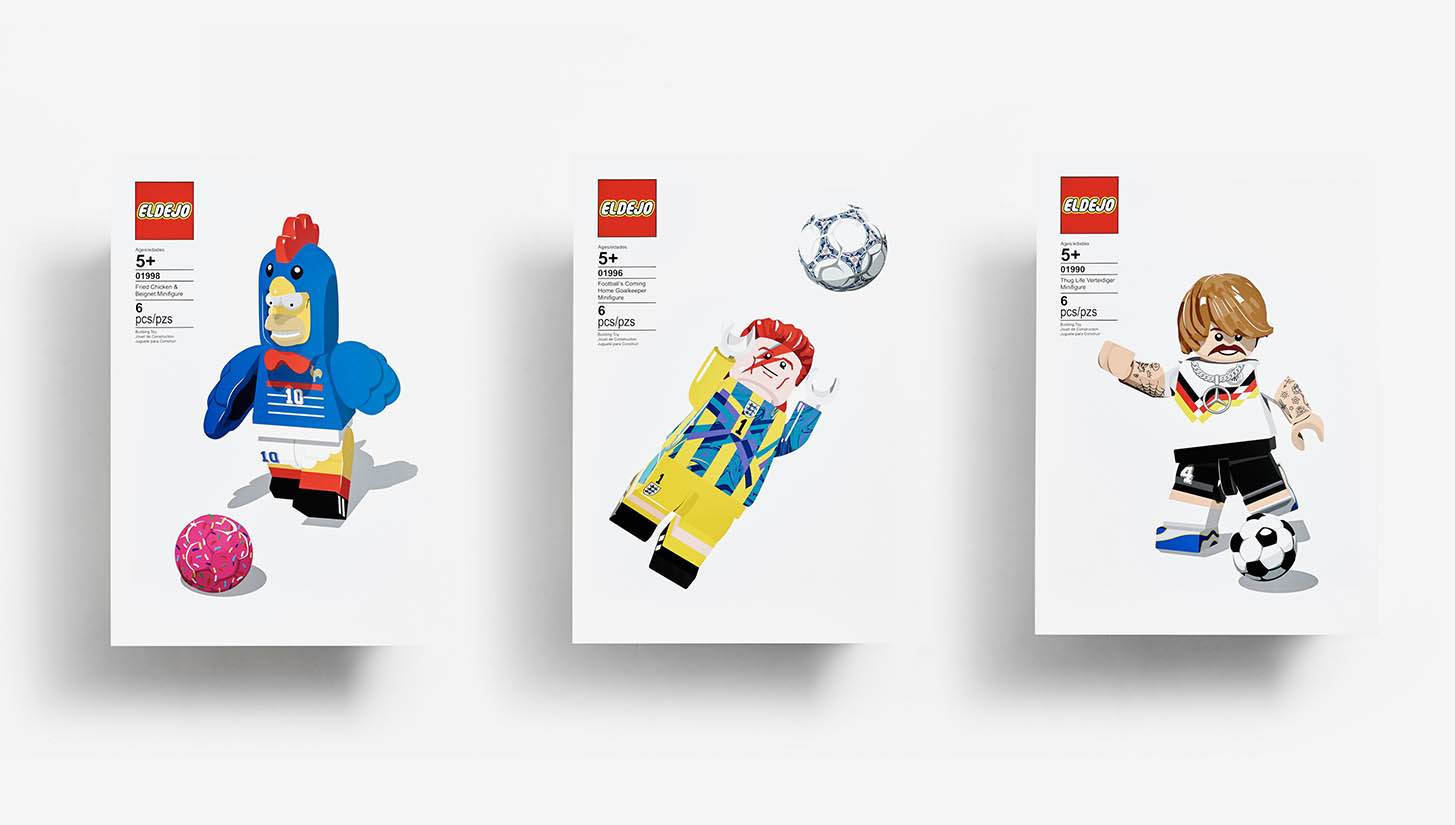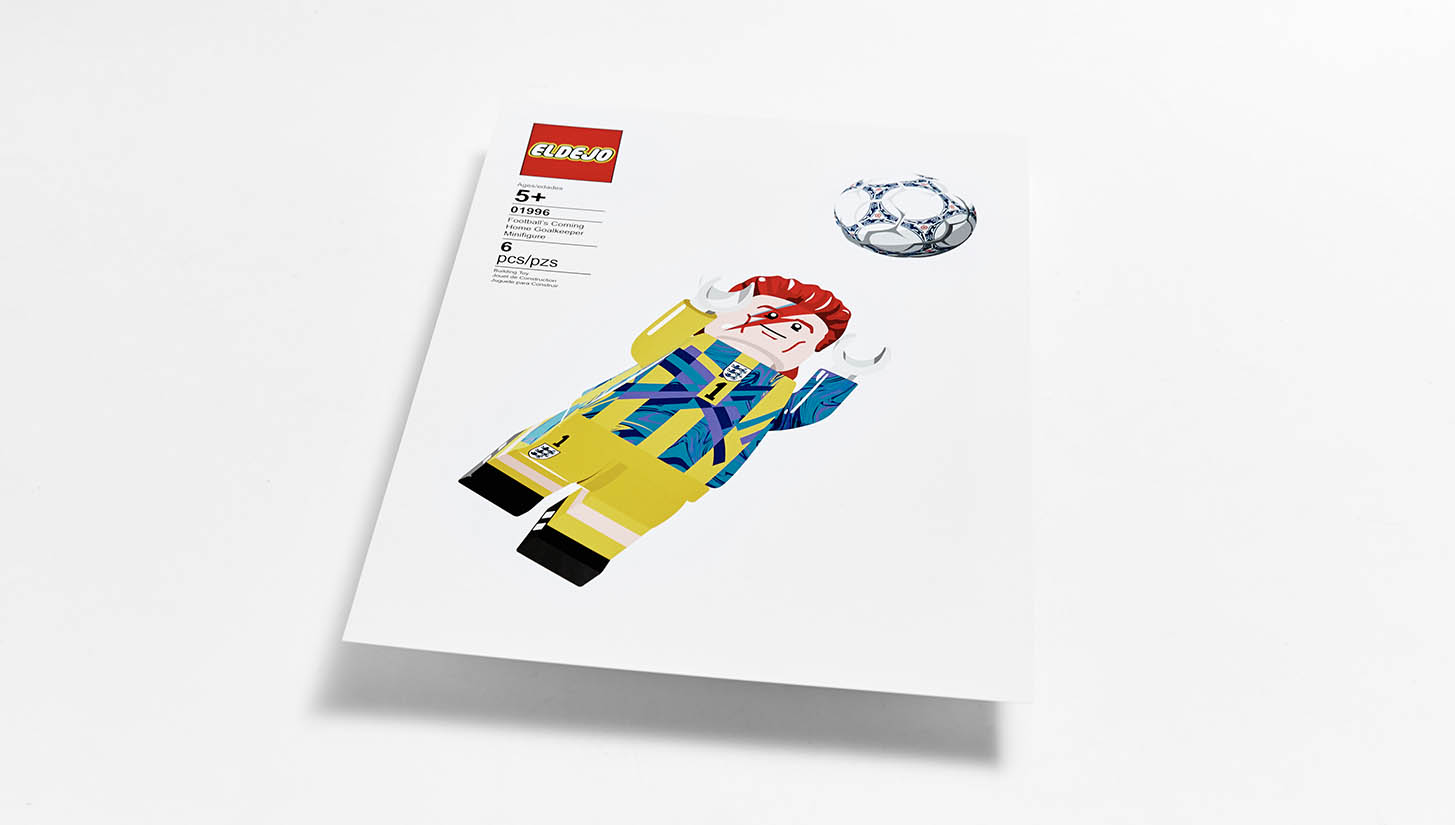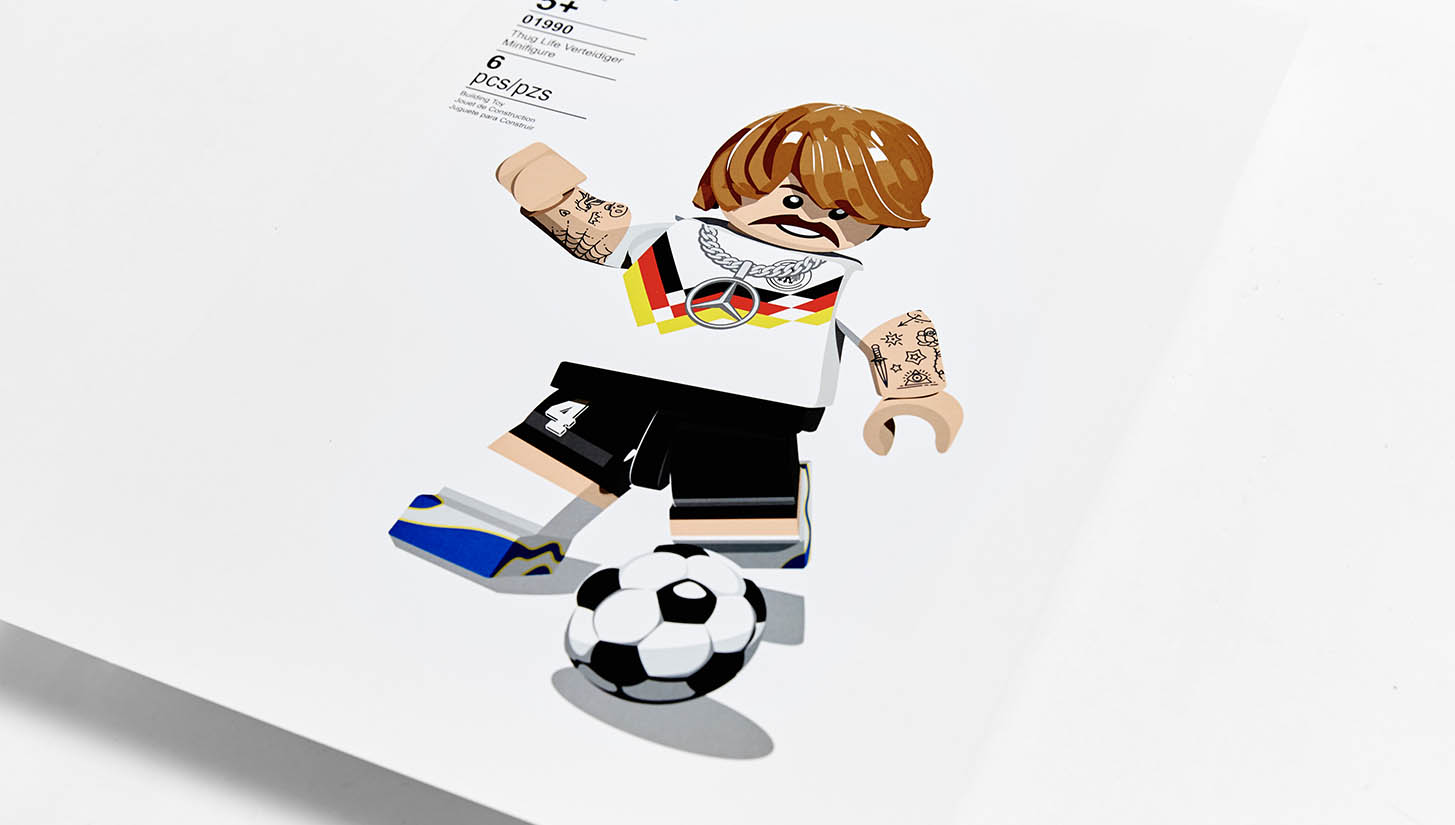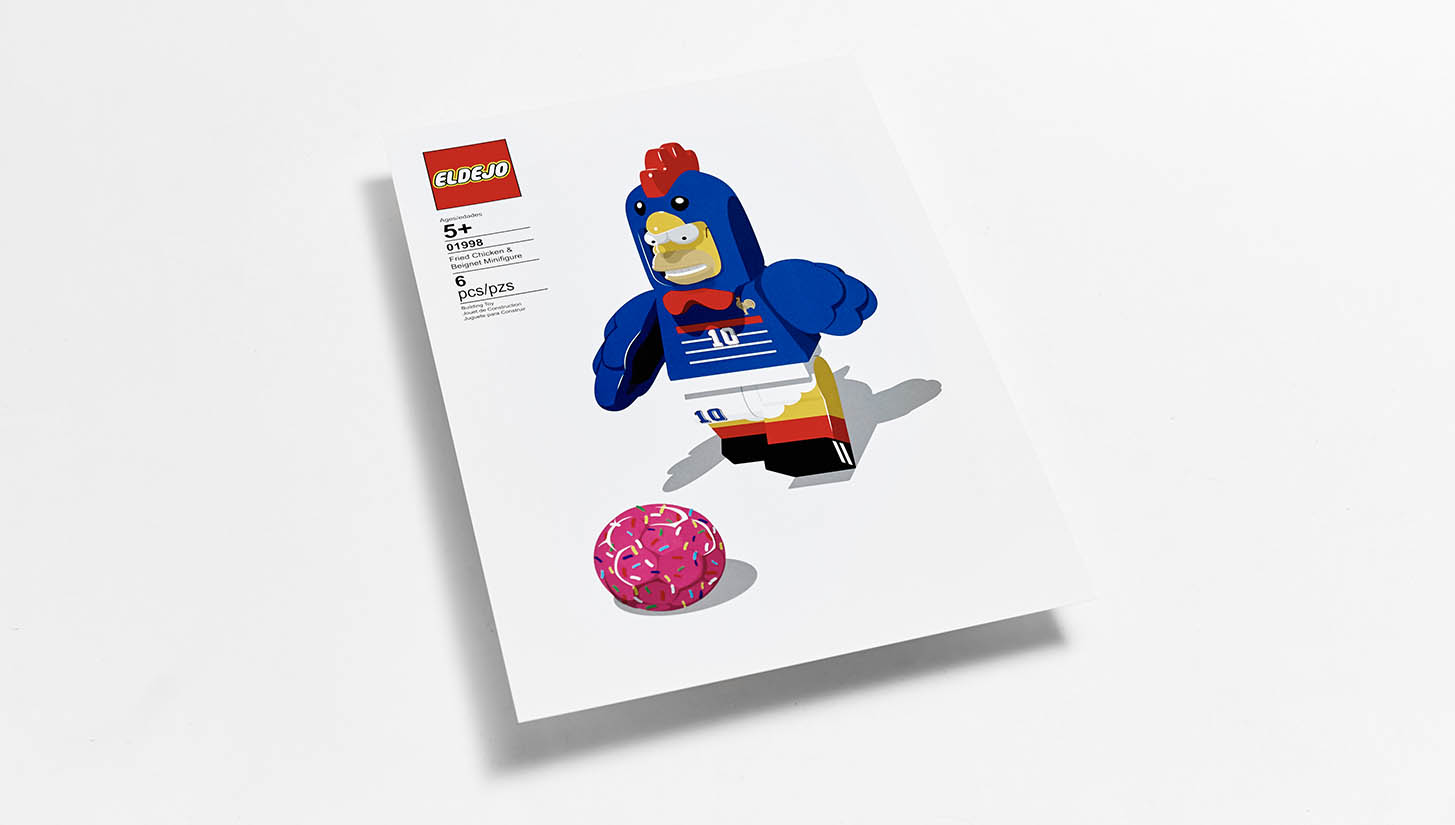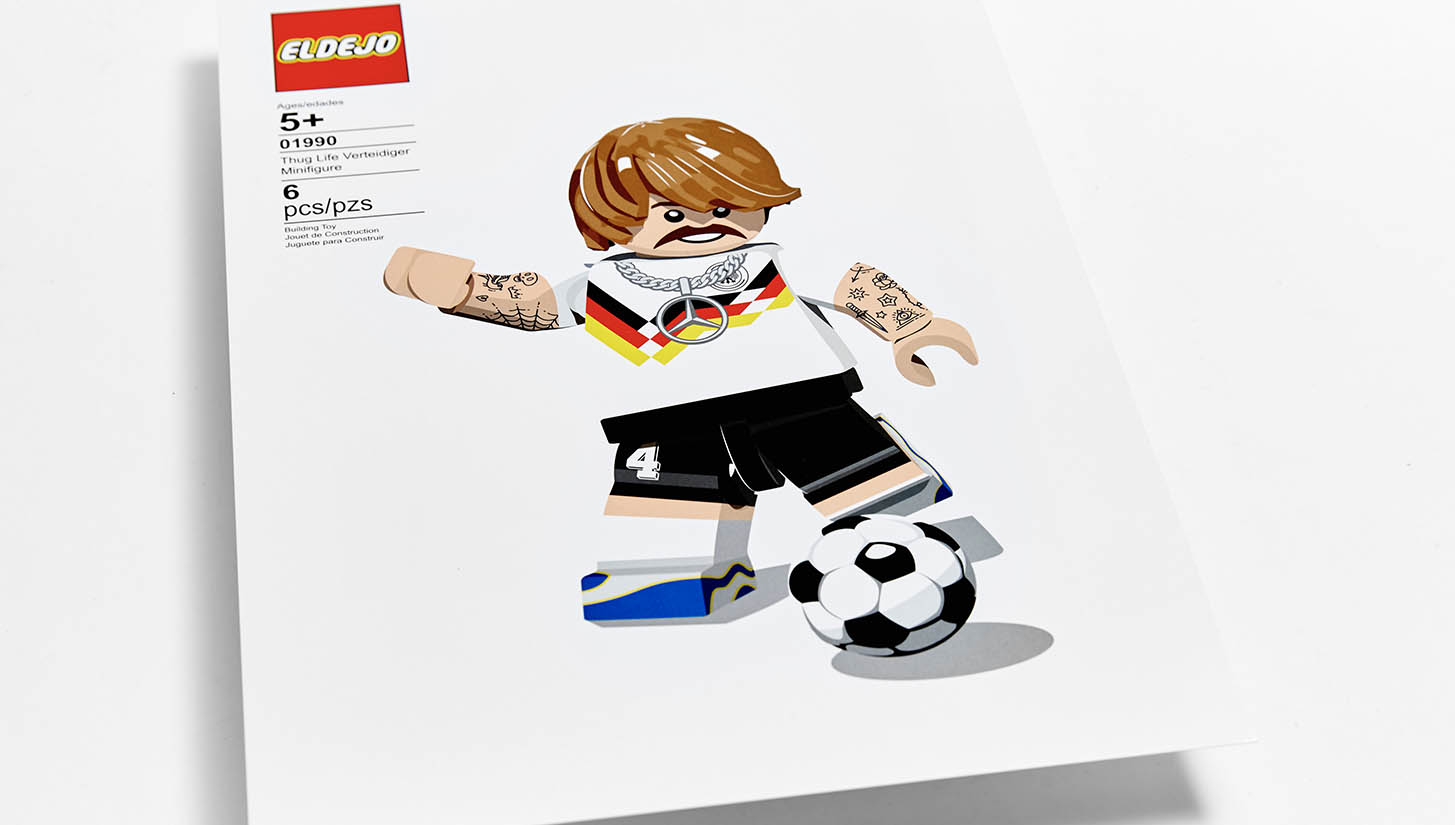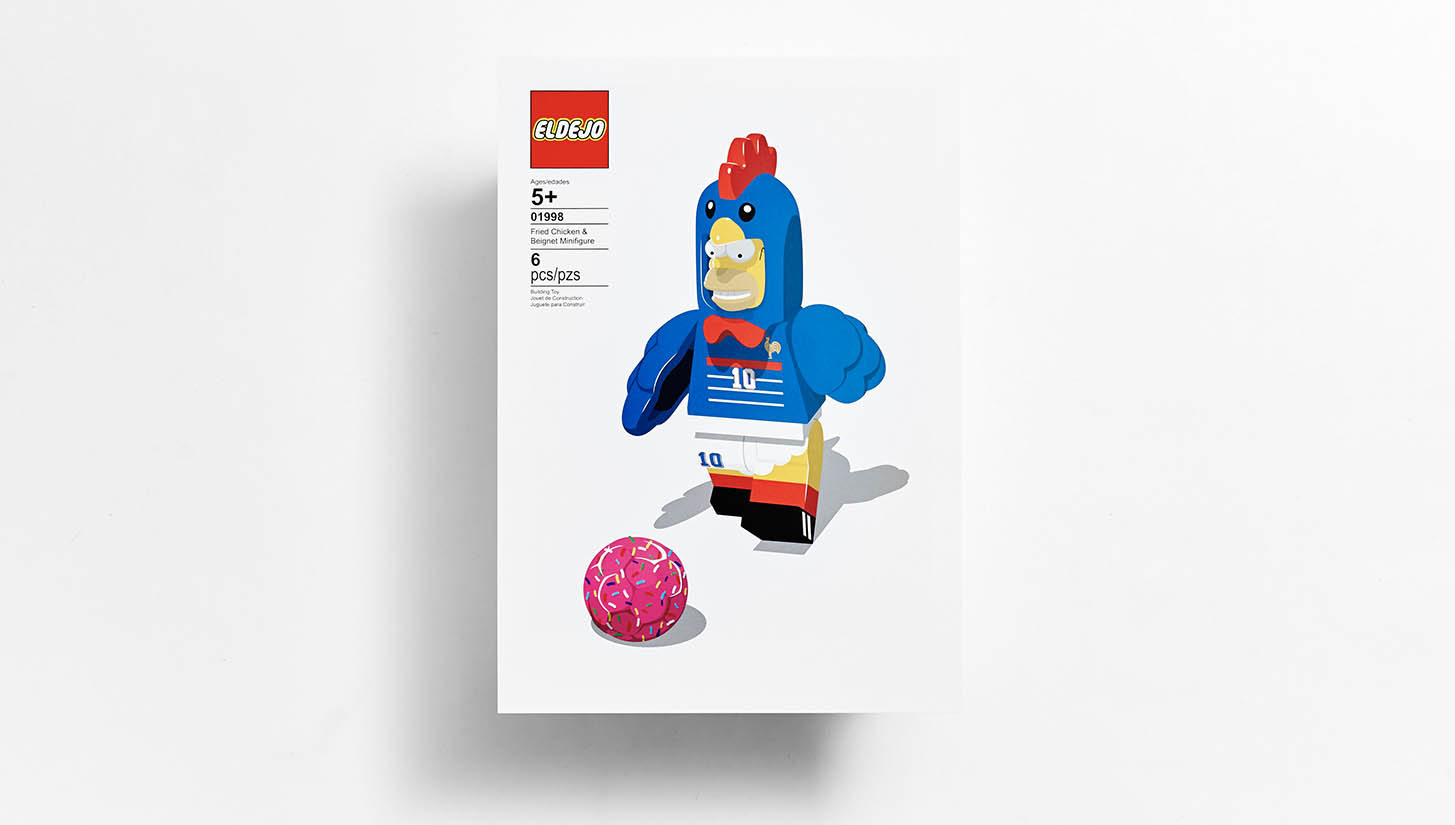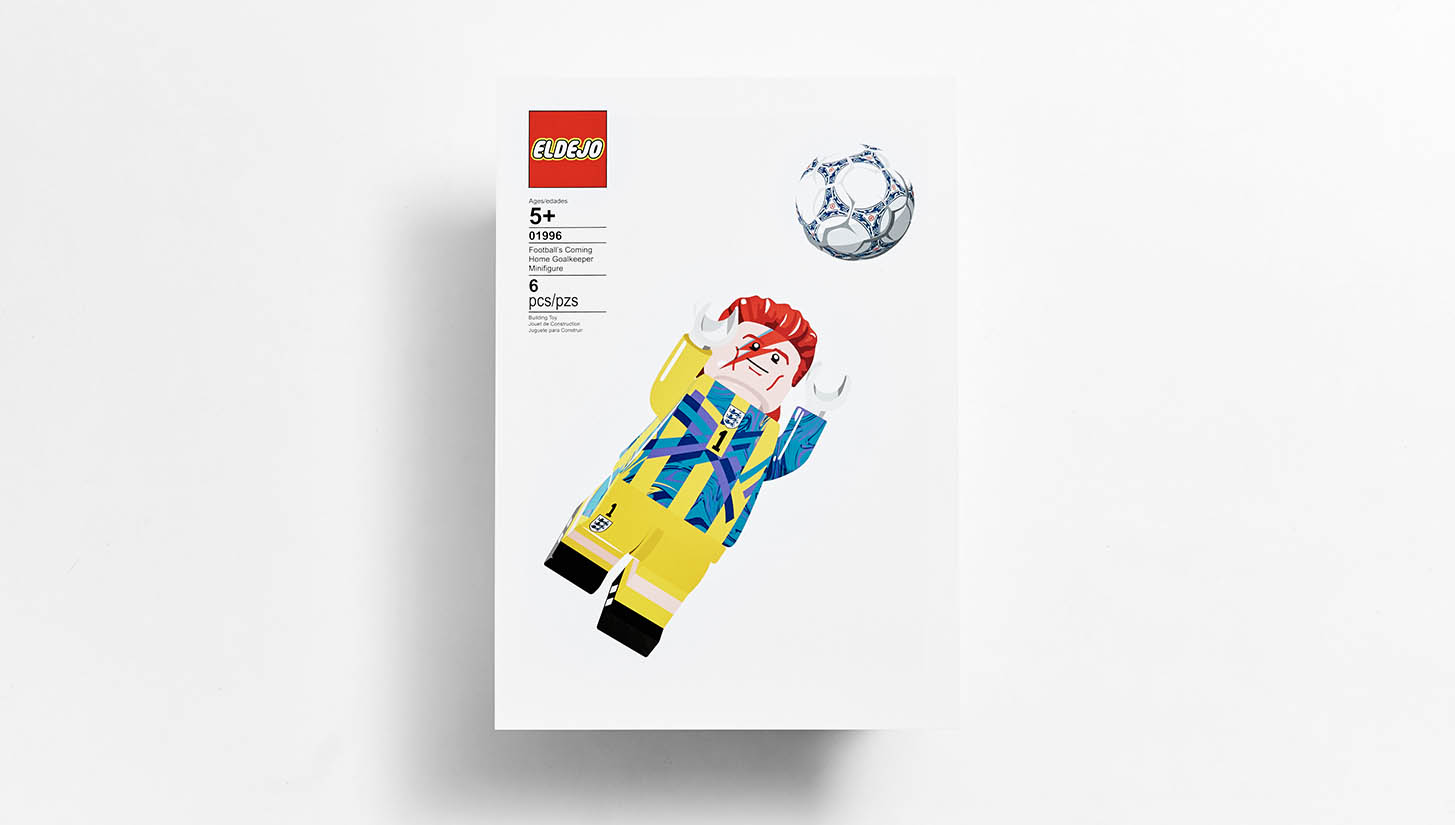 Next in line, a David Seaman EURO '96 and David Bowie mash-up. It's one hell of a tribute to two utter greats. An Umbro kit that will forever be a stand out collectors piece too, there's nothing not to like in this design. Closing the bill, the lego lads get a little rock and roll makeover with Germany the team that dresses for the occasion. LEGO the base of beauty, there's no denying that all three line up as like a perfect formation of nostalgic sentiment and down right style. In the words of Homer J Simpson, "I like bagels." Bling in tow and ready to go. You can see more work from ELDEJO here.
Claudio Pereira
An especially gifted procrastinator who occasionally uses words the in order correct.